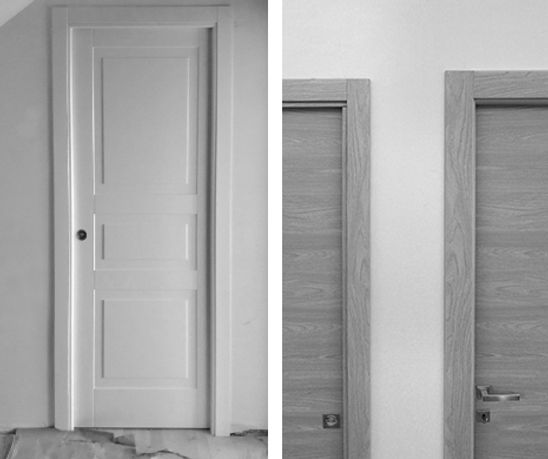 Special features
All porteamato doors can be either hinged or sliding, but not with the same type of shutter. This difference allows the sliding doors to keep the perfect symmetry of the design in the full respect of the doors sizes, the dimension of the entering space and casings height and is unique to porteamato (as an example, see here pictures of random doors produced by some competitors).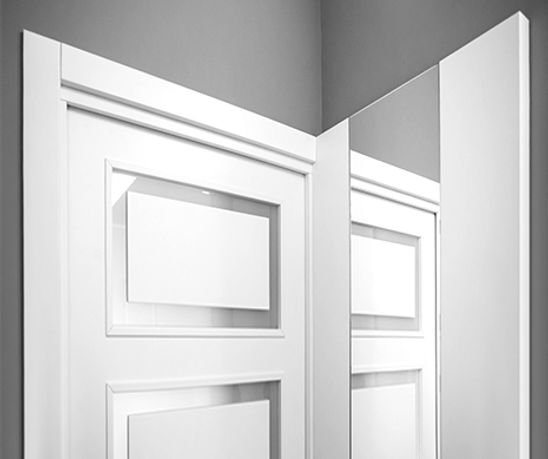 Special works
Our specific method of production allows us to produce special works (where needed ) with the objective of providing e a solution to all the possible issues that may be detected on site.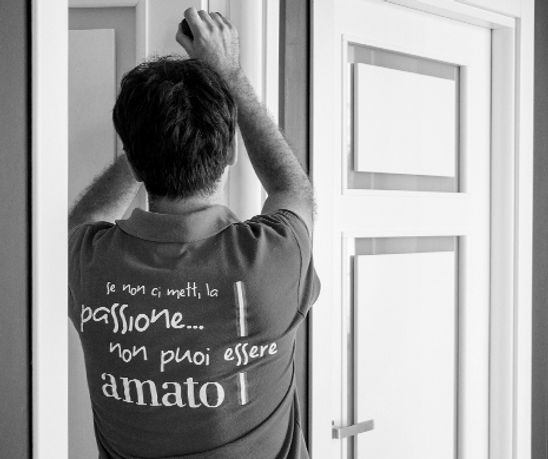 Installation
porteamato doors are designed to be fixed to the walls through the "Easy Hide" system, using concealed screws . Casings are fixed through telescopic wings on both sides and are custom cut together with frames in order to be painted at the same time. This procedure ensures a higher resistance and avoids random and imprecise cuts.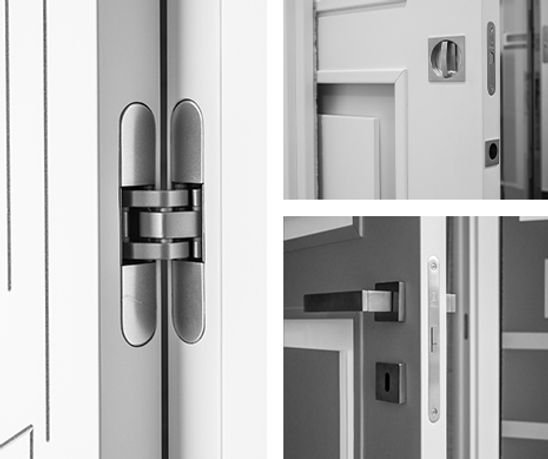 Components
High quality components are a must in porteamato doors. The hinged doors have a magnetic lock, made of brass or satin chrome. The concealed hinges, fixed or 3D movable, are made of highly efficient alloy, with brass or satin chrome finishes and, exclusively on request, even white. On the sliding doors, the Mini lock, in its aesthetically pleasant small dimensions, is made of brass or satin chrome.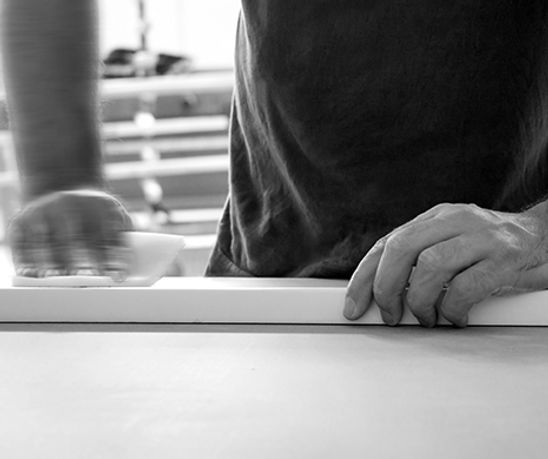 Sanding process
The sanding process consists of several steps mainly carried out manually to reach that level of sophistication that would not be obtained by using only machinery and equipment.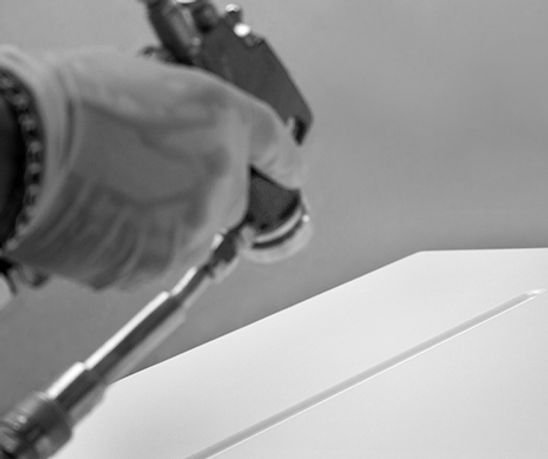 Painting
The painting phases are also developed manually with the use of refined products whose main features are: transparence, anti-yellowing, adherence, surface hardness and a high degree of gloss. As a living material, wood requires manual painting to obtain a flawless result especially in those areas that might show different porosity and colour.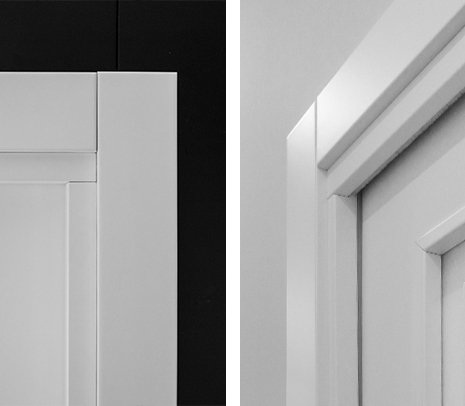 Door frame and casings
The door frame is made of fir laminated wood, with lacquered and/or wood veneered finishes and weather stripping. Door casings are made of plywood, lacquered and/or wood veneered, with sidewings. The most relevant characteristic is that the batten lies on the pillars in order to create an architrave.
Special features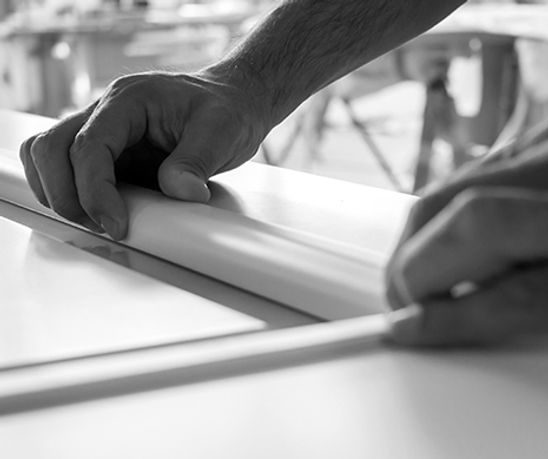 Glass beading frame
Glass beading frames is made of FJ fir solid wood spliced with lacquered and/or wood veneered finishes, assembled keeping an angle of 45 degrees to let the light cross smoothly through the panel.