Opening System
Within all of our porteamato collections there are a wide range of opening systems available to you. Each of these systems is designed to enhance the features of your chosen doors and we will provide guidance to you based on your specific needs and requirements.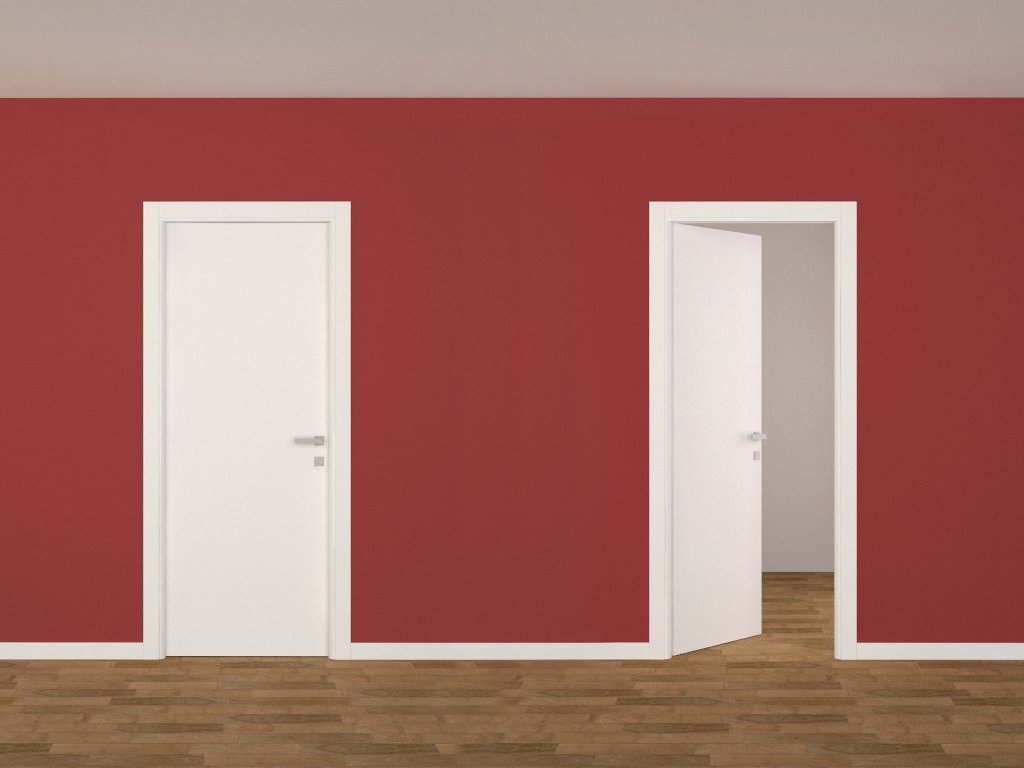 Hinged door system
It is certainly the most traditional and soundproofing system. The door is hinged on one side by concealed hardware and it closes through a magnetic lock. It can be produced also in its DOUBLE version.
AVAILABLE IN ALL COLLECTIONS.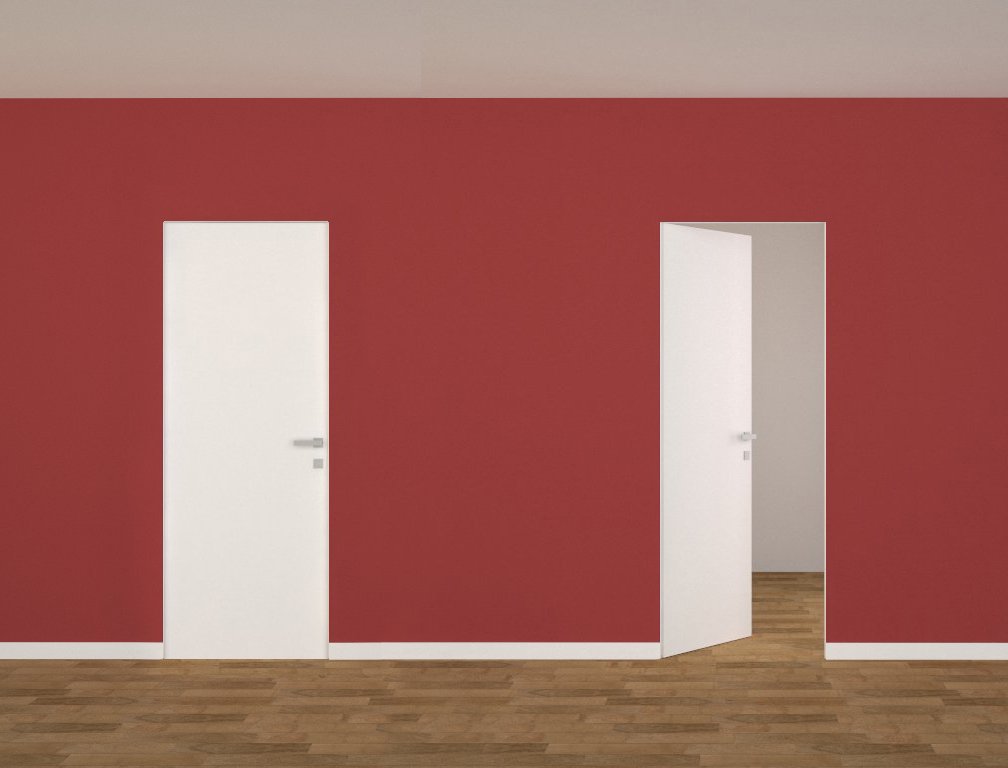 Light
In terms of a minimalist design, this system is the perfect hinged door, since it hides in the wall and it actually creates a light effect, as there are no frames or casings. The door features a push&pull system  and it comes with or without key-lock. It features an aluminum frame able to be painted and can be built on site.
AVAILABLE in Juice COLLECTIONS.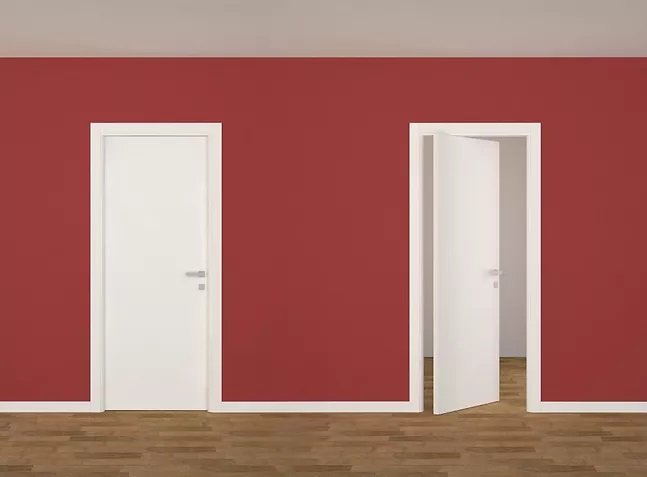 Rototranslating system
Through the rotation on a central pivot, the door opens and rotates from both sides, saving the 50% of the layout space. This option is ideal for small spaces especially if they are not frequently used.
AVAILABLE IN JUICE COLLECTION.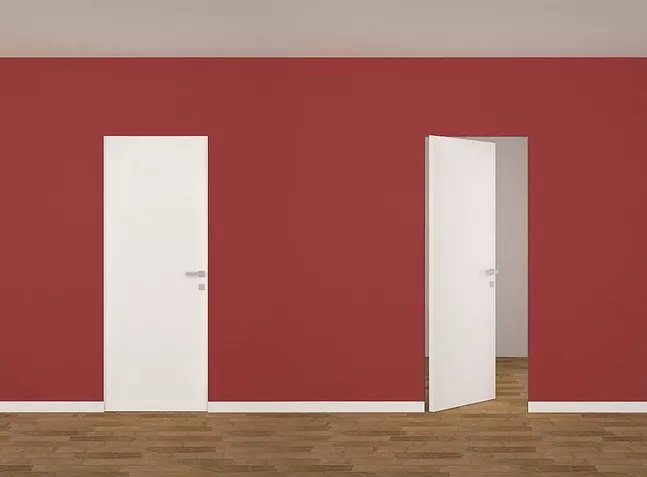 Pivoting system
As a link between big spaces, the pivoting doors are employed in the interiors for their high-level design: almost invisible when they are shut but with a huge aesthetic effect when they are open, they save space also on the hinged shutter side. Recommended in their oversized versions in both height and width.
AVAILABLE IN THE JUICE COLLECTION.
Concealed sliding system
This system, with or without frame and casings, has become a cult-favored over the years, being currently the best alternative to the hinged door. The space-saving convenience and the innovative design are its main features, although this system is not so efficient in terms of sound insulation. It requires a shutter box integrated into the wall. It can also be produced in a DOUBLE version.
AVAILABLE IN ALL COLLECTIONS.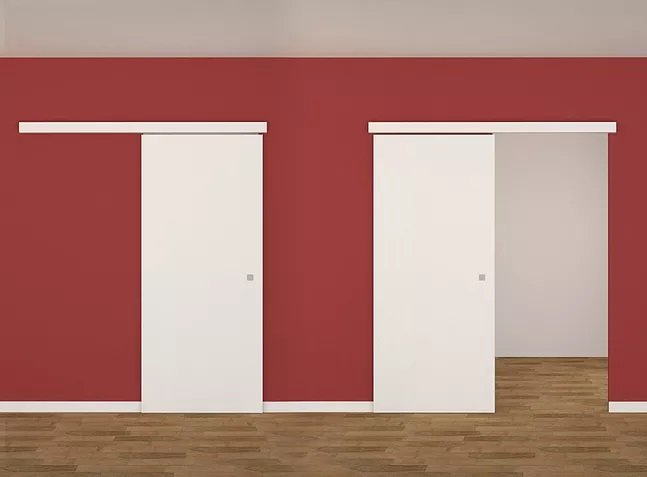 Sliding door pelmet
It is the second sliding version more often chosen and it does not involve masonry works. It is also chosen as a design element and it features always a visible shutter. It is mounted on a rail that goes over the span of the gap in the wall and a pelmet with the same finishing of the door covers it. It can come with a free system or with a frame to allow closing. It can also be produced in a DOUBLE version.
AVAILABLE IN ALL COLLECTIONS.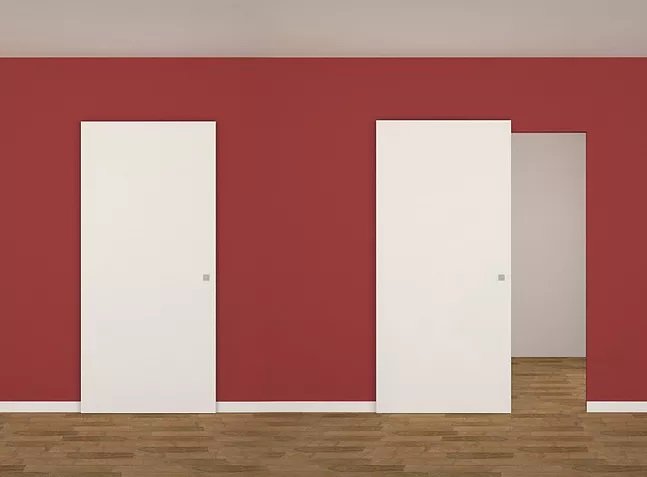 Magic
Compared to the other sliding doors systems, Magic has telescopic hardware concealed behind the shutter both when open and closed. No masonry works are required thanks to a highly efficient plate fixed to the finished wall. The outcome is a product with a charming aesthetical effect. It can also be produced in a DOUBLE version.
AVAILABLE IN ALL COLLECTIONS.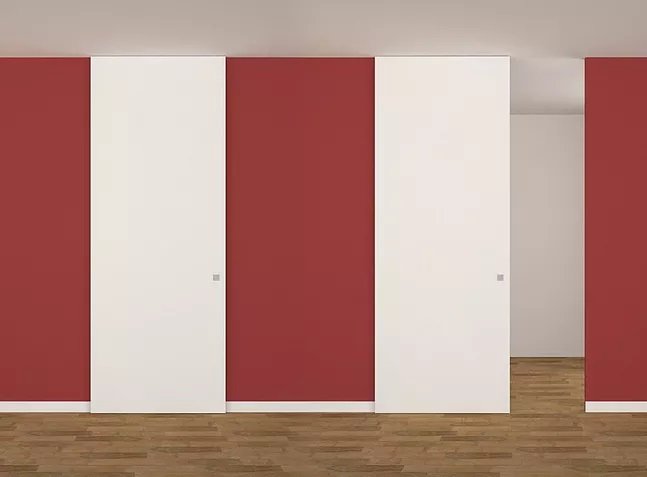 Flush-to- ceiling System
Like the pivoting doors, the flush-to- ceiling doors can work as a divider between big spaces and, when open, they actually create an open-space as the structure is not visible and it does not obstruct the view. This kind of scenic and multifunctional door can be personalised to create a strong emotional impact. It can also be produced in a DOUBLE version.
AVAILABLE IN ALL COLLECTIONS.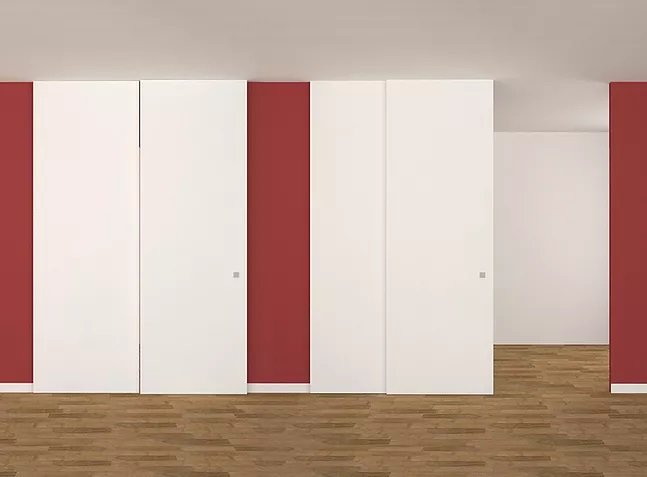 Overlapping sliding doors
Workable in standard height or flush-to-wall versions, the overlapping sliding doors are the perfect space-saving solution but they also can be used as dividers for open spaces like a unique design wall. It can also be produced in a DOUBLE, TRIPLE etc. version.
AVAILABLE IN ALL COLLECTIONS.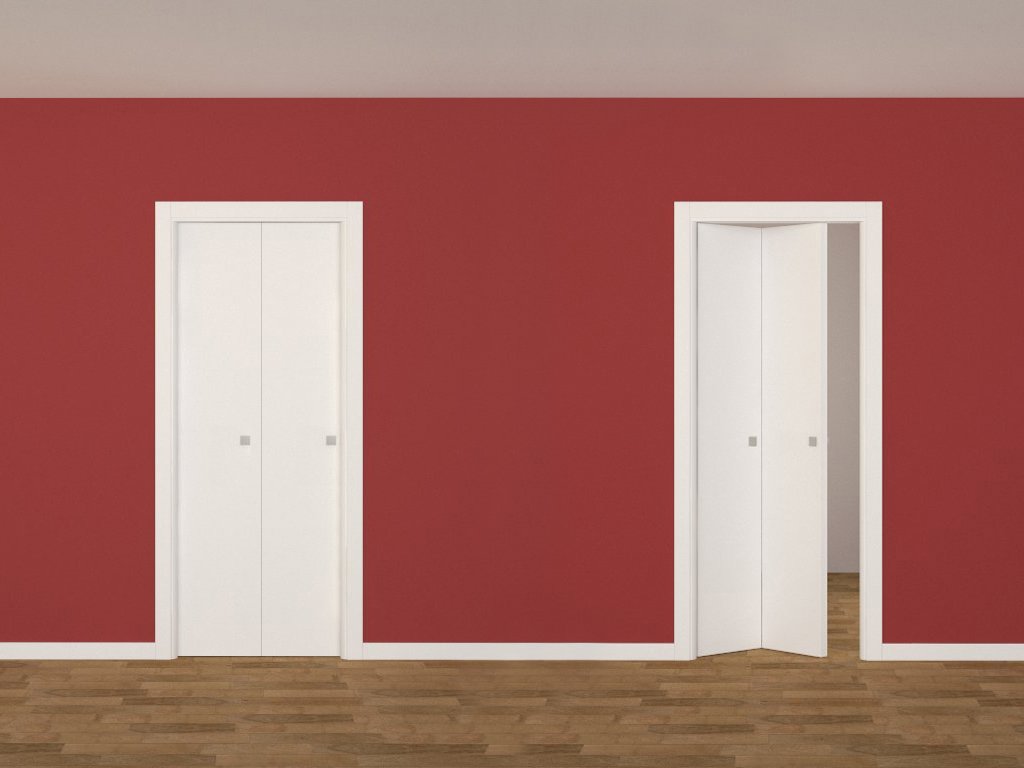 Folding system
It is the ideal system for small spaces, it may be designed with equal or asymmetrical shutters, with a ledge on the interior side only. It is not particularly recommended, unless it satisfies specific requirements. This system is employed in collections with lightweight shutters to avoid any issue with fitting the hinges.
AVAILABLE IN TRAIL AND JUICE COLLECTION.